A unique dine & drink experience
Åpningstider
Mandag: Stengt!
Tirsdag:  16:00-22:00
Onsdag:  16:00-22:00
Torsdag: 16:00-22:00
Fredag:   16:00-22:00
Lørdag:   16:00-22:00
Søndag:  Stengt!
The new love child of Michelin star Chef Roger Asakil Joya.
In 2011 Roger was one of the Sabi Sushi founders and developed the high quality sushi that set the standards in our area Rogaland, in 2015 he finally realised his dream of opening a authentic sushi reataurant, Sabi Omakase.
His vision, heart and skills awarded him with a Michelin star.
Roger spends much of his time away from the kitchen working with local divers and fishermen, seeking out fresh, regional and international produce.
By only using delicious, ethically sourced Norwegian fish, he can guarantee the very highest quality culinary experience.
" i see my work as a delicate art form; however i endeavour to keep the attention on the flavours
by keeping the presentation as pure and simplistic as possible".
In 2021 Roger´s culinary journey continues with ENSO, a dining experience developed and tuned over many years of traveling, seeking new flavours and
working with some of the best chefs in the field. We do not like to brag, but Roger is also one of the few sushi chefs in Norway accredited by AJSA,
all Japan sushi association.
ENSO offers a unique four-in-one dine & drink experience.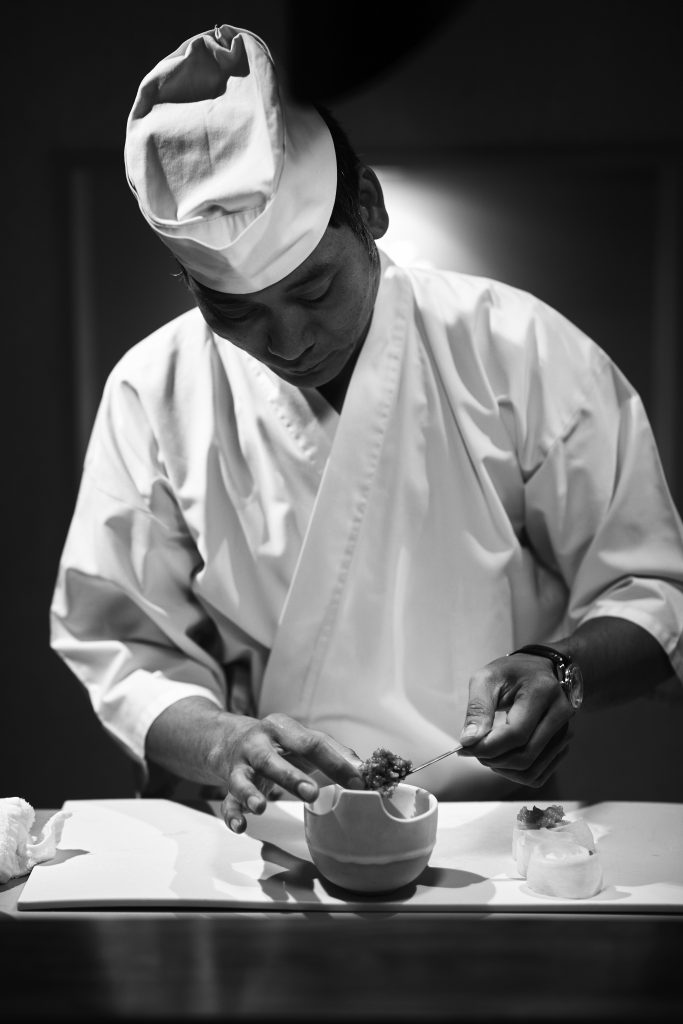 Sabi Enso by Roger Asakil Joya
Omakase bar 15 course set meny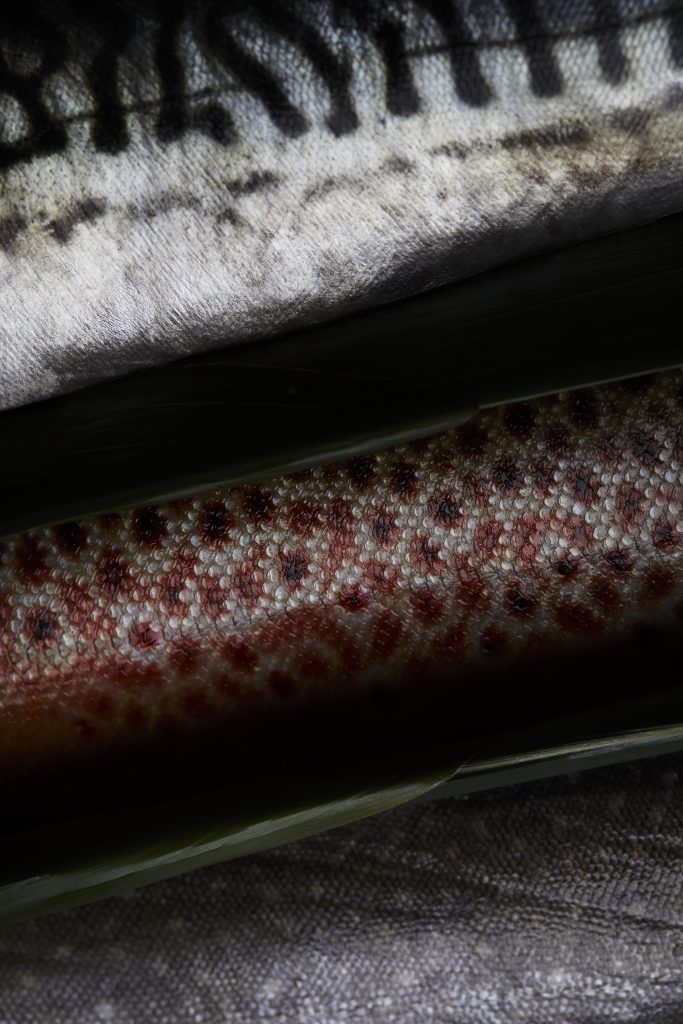 Separé 3 course set menus
Enso Ichi
Aurora salmon usuzukuri with ramsløk saus
Aurora salmon, halibut or hamachi, tuna akami,
Ura maki tempura scampi with mix fatty Salmon toro and tuna toro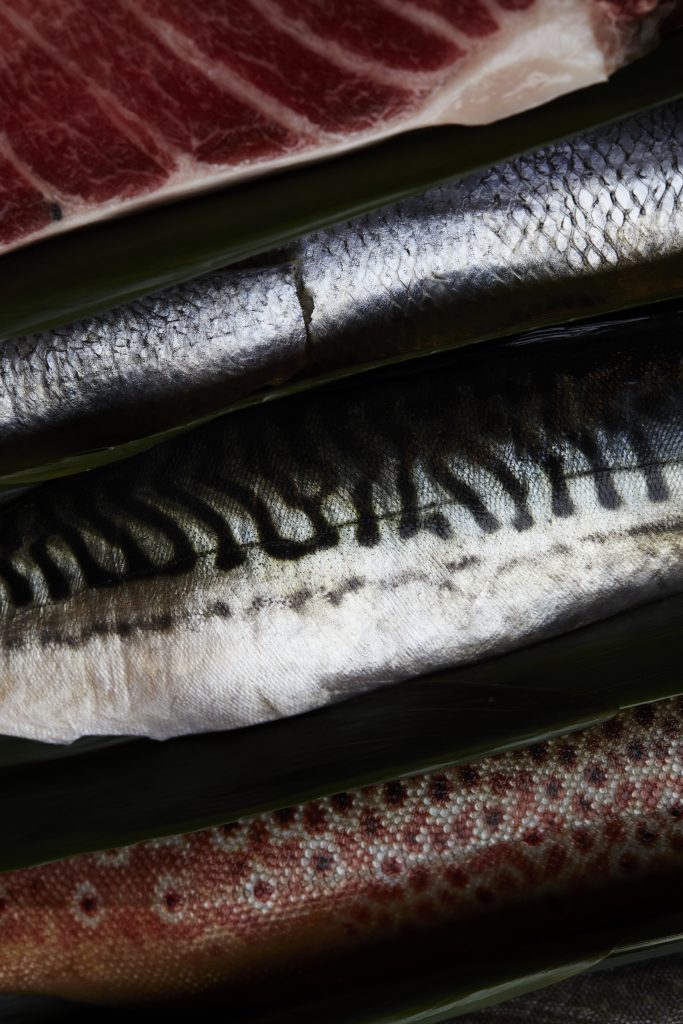 Separé 5 course set menus
Enso Ni 
Aurora salmon and halibut or hamachi usuzukuri with ramsløk ponzu saus
Aurora salmon, sterling halibut or hamachi, bluefin tuna.
Tartar of kingcrabs, scallops, local shrimp with salmon roe on top
Ura maki asparges tempura, mix spicy salmon and toro tartar
Season dessert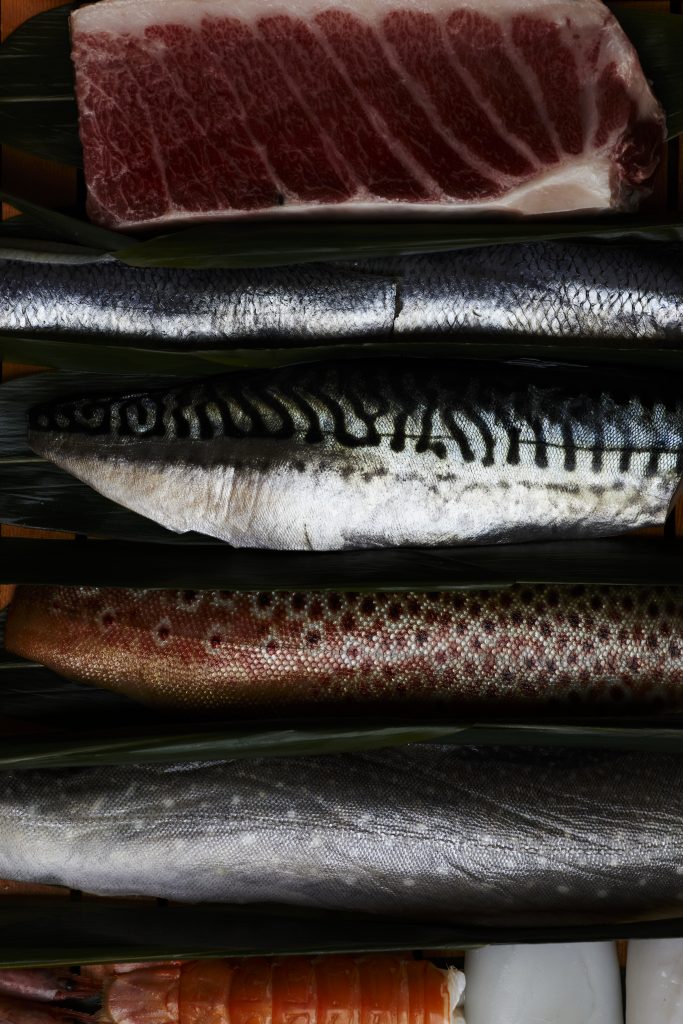 Separé 8 course set menus
Enso San retter 945,-
Miso shellfish soup with  kingcrabs and seaweed.
Aurora salmon and halibut or hamachi usuzukuri with ramsløk ponzu
kamskjell, halibut, tuna toro.

Kingcrab  tartar, mix with scallops, ans shrimp with salmon roe on top

Harumaki with duck tempura scampi and mirin sauce

Dumplings with Enso sweet sauce

 

Ura maki with white asparges tempura, toro salmon and tuna tartar on topp

Seasons dessert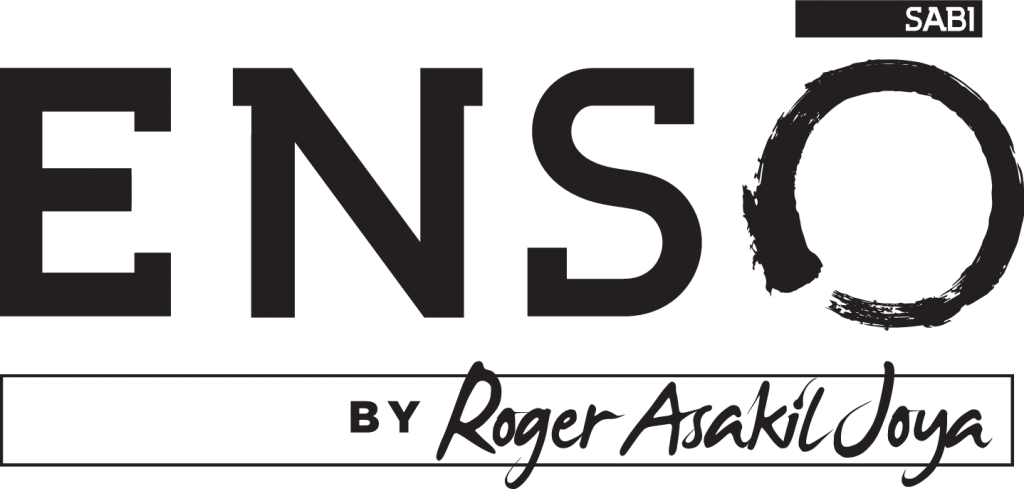 ENSO by Roger – Is a culmination of Japanese flavours and Norwegian style.
Serving up a delicious variety of sushi called Edomae, this time old method of sushi
making is one of the most revered in the world. Here you sit by the bar while Roger and his collegues prepare the catch of the day in front of you.Would you like to experience the true historical hospitality combined with a unique dining experience?

Please note that ENSO by Roger is limited to 15 seats and we run a set seasonal menu.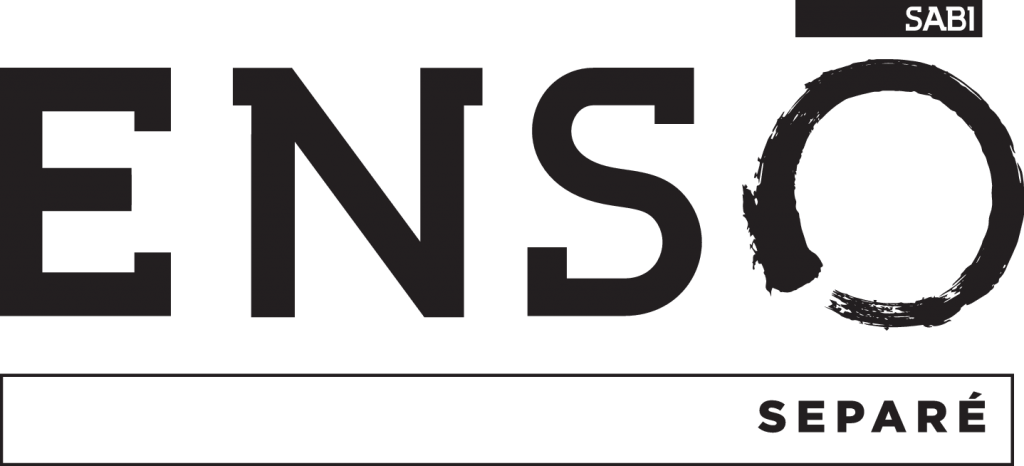 ENSO separé – Here we invite you to enjoy our daily set menus in quiet shielded surroundings. Perfect for celebrations, romantic dates, business meetings or special occations with your loved ones.You can book a table for 2, 4, 6 or 8 persons. or book all table for 20 person. We offer a choice of three set menus, five set menus and eight set menus and we can guarantee you a extraordinary eating and drinking experience.
ENSO Separé opens every day at 17.00.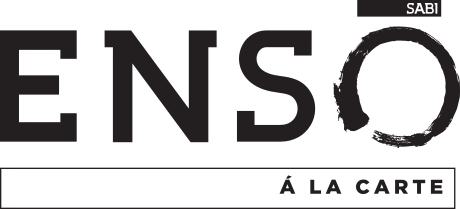 ENSO a la carte – Our izakaya style diner for your everyday sushi cravings.
Here you can enjoy barsnacks, small japanese dishes, traditional sushi and sticks with local meat and seafood, come try our traditional BentoBox, or get your own grill by ordering more the 6 sticks on the table and enjoy a variety of sticks, grilled to your perfection.
ENSO a la carte is open for lunch 11:00  and we also offer some of our menu as take-away.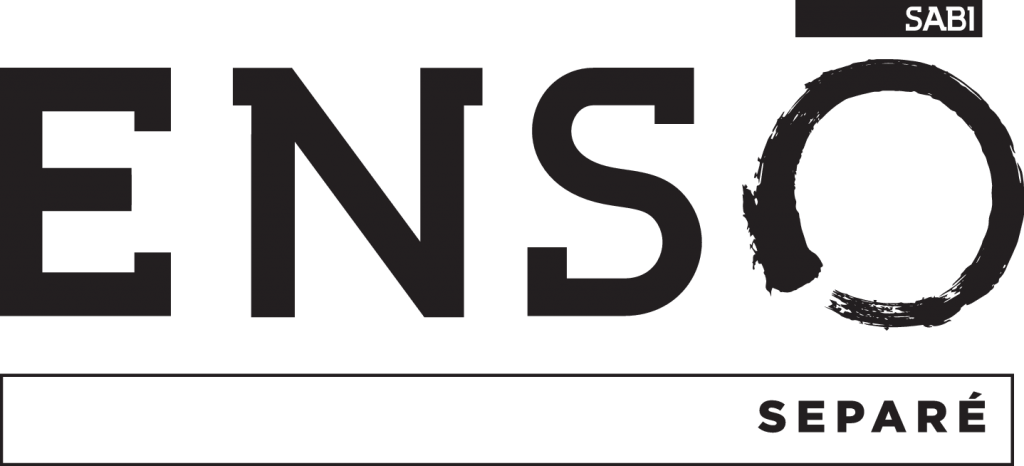 ENSO Bar – Is your new park view hangout. We welcome you to enjoy freshy brewed  coffee, local refreshments, seasonal drinks, crafted cocktails and of course selected sushi dishes and snacks. We open ENSO Bar every day at 11.00. 
If the weather is nice, you can sit outside.